Trine 3: The Artifacts of Power pc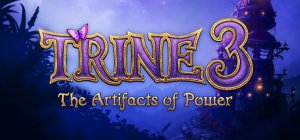 Amadeus il mago, Pontius il cavaliere e Zoya la ladra si rendono lentamente conto che vivere un'esistenza basata su un potente manufatto magico non è il massimo della vita.

I tre eroi cercano di restituire i loro straordinari doni al manufatto chiamato Trine, ma così facendo entrano in contatto con poteri che vanno oltre la loro comprensione, mandando in frantumi Trine. Con un vecchio stregone letteralmente senza cuore in fuga, e solo un manufatto distrutto a guidarli, i tre eroi devono porre rimedio al danno provocato... o a quello che potrebbe verificarsi.
Sviluppato:

Distribuito:
Giocatori

3

Lingua

Eng (audio)
Ita (testi)

PEGI

nd+

Supporto

Download
I VIDEO
Trine 3: The Artifacts of Power - Trailer del nuovo aggiornamento