Bloodstained: Ritual of the Night ps4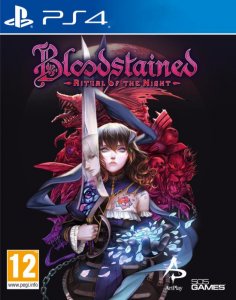 Bloodstained è un GdR a scorrimento laterale incentrato sull'esplorazione che racchiude tutti gli elementi più famosi e amati del genere Metroidvania in un unico videogioco pieno di contenuti.

Vesti i panni di Miriam, un'orfana segnata dalla maledizione di un alchimista che lentamente cristallizza il suo corpo.

Per salvare se stessa, e ovviamente tutta l'umanità, dovrà affrontare un castello infestato dai demoni evocati da Gebel, il suo vecchio amico il cui corpo e la cui mente si sono cristallizzati quasi del tutto.
Giocatori

nd

Lingua

En/Jp (audio)
Ita (testi)

PEGI

nd+

Supporto

Blu-Ray
I VIDEO
Bloodstained: Ritual of the Night - Il trailer con la data di lancio